Welcome to The Trainer Shed's first online tournament - The Treasure Hunt Online #1!
Feel free to use this online tournament as an opportunity to familiarize yourself with the Regulation C format for next week's Treasure Hunt @ Scape!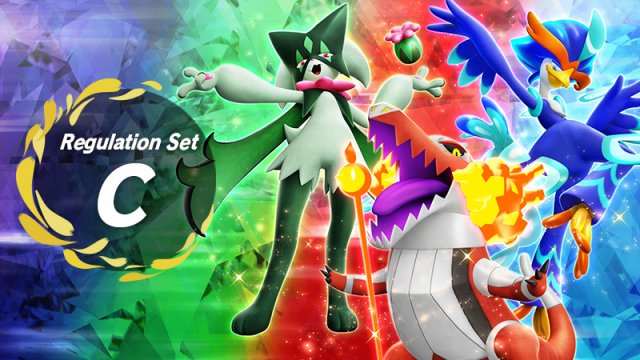 Competition Info
Each round will last 65 minutes. Players must set up their games and have a concluded winner in this time. Given that both players have not completed the set within the 65 minutes, both players will receive a round loss.
Ruleset: Regulation C
Format: Best-of-3.
Total Time - 20 Minutes
Player Time - 7 Minutes
Preview Time - 90 Seconds
Turn Time - 45 Seconds.
This is an open-sheet tournament and rental teams will be allowed.
Should there be any teamsheet errors, the player with the submitted list may face penalties from a game loss to disqualification.
Played on Nintendo Switch
Pokémon
Pokémon Limits: Team of 4 to 6 Pokémon from Level 1 to Level 100. These will be scaled to Level 50 automatically in the game.
Eligible Pokémon: Paldea Dex Only.
Banned Pokémon: Charmander, Charmeleon, Charizard, Galarian Meowth, Perrserker, Wooper, Quagsire, Hisuian Zorua, Hisuian Zoroark, Froakie, Frogadier, Greninja, Scorbunny, Raboot, Cinderace, Koraidon, Miraidon, Walking Wake and Iron Leaves.
Communication
You may approach the tournament organizer on Discord if necessary.
To contact your opponents: Dashboard -> Current Round
Disconnections
Should you encounter any connection issues during your matches, proceed to record your screen up until your game has reached the Poké Portal.
Contact a judge and provide them the evidence required to solve the case. The judge will ultimately decide if the game should be replayed or not.
Tournament Structure
Phase 1
5 Swiss Rounds - BO3
65 minutes per round
5 minute round check-in
8 players advance to the next phase
Wins are worth 1 match point, ties 0